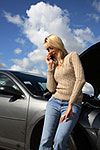 Whether the service you require is a jump-start, a tire change, gas delivery, or a tow to a service station, Good News Auto offers 24 hour tow service to get you back on the road!

Our emergency road service includes:
Lockout Services
Long Distance Towing
Flat Tire
Jump Start Dead Battery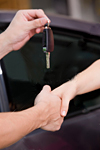 Good News Auto will buy wrecked and junk cars. In addition, FREE TOWING is included. Good News Auto will environmentally dismantle your vehicle to re-use only the tested good quality parts.

Good News Auto strives to exceed environmental awareness standards and aims to participate in conserving the future through automotive recycling and responsible auto disposal. Good News Auto practices proper management techniques for fluid and solid waste materials generated from the disposal of motor vehicles.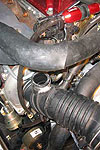 Good News Auto has been specializing in late model salvage since 1981! New, used, foreign, and domestic parts are available. When you order from Good News Auto, we guarantee shipping within 24 hours if requested.

Four delivery drivers and
Nationwide shipping every day!

FREE Teletype service is offered. If what you are looking for is not found in our inventory, Good News Auto will find the parts you need. Click on the link above to begin your search!